Stucco paint is a popular option for exterior finishes because of its durability and versatility. If you are in the process of repainting your house, make sure that you choose the right paint for stucco surfaces. It must be a coating that can reflect heat, reduce energy consumption, and contribute to a more comfortable living environment. 
Reflecting Sunlight Using
Stucco Paint
One of the energy-efficient paints that you can try is Deluxe Lifecote. It is formulated to reflect sunlight and reduce heat absorption. This coating is designed to have high solar reflectance and thermal emittance properties. It makes it an excellent choice for energy efficiency. When it is applied to stucco surfaces, it can keep the exterior cooler. It also reduces heat transfer to the interior of the home. It also leads to reduced cooling costs, lowers energy consumption, and increases comfort. 
No Recurring Cost 
When you choose this energy-efficient coat for stucco surfaces, you no longer have to worry about recurring costs. There is none. It means that you get savings of at least $5,000 every three to five years. This is why this coat is guaranteed for life. 
Does It Have a Warranty? 
DLC offers a lifetime warranty. The warranty applies to chipping, flaking, peeling, and cracking. This is the only paint in the market that offers a warranty for cracking, while other brands only focus on chipping, flaking, and peeling. In other words, you can lock out all future expenses forever. 
Ten Times Thicker Than Paint
Another reason DLC is a must-have choice is its thickness. Compared to ordinary paint, it is 10 to 20 times thicker. Thus, it is guaranteed to resist harsh weather conditions. It protects against the damage caused by sprinklers. Plus, it is also resistant to dirt particles. 
Consult with the Pro 
When you choose this safest paint for energy efficiency, it is vital that you consult with a professional painting contractor or an expert in energy-efficient coatings. At DLC, we will assign you a personal outside project manager. Your OPM will oversee each aspect of the installation. By working with your OPM, you are guaranteed that your project runs smoothly. 
How It is Installed? 
Our company does not use day laborers. Rather, we have our team of experts who use a 12-step process to assure quality work. We do not only provide the highest-quality products in the industry but we also offer the finest insulation. DLC provides permanent solutions so you will not have to worry about staying at home. This promise is backed by our lifetime warranties. Because our work is customized, we can cater to your unique needs.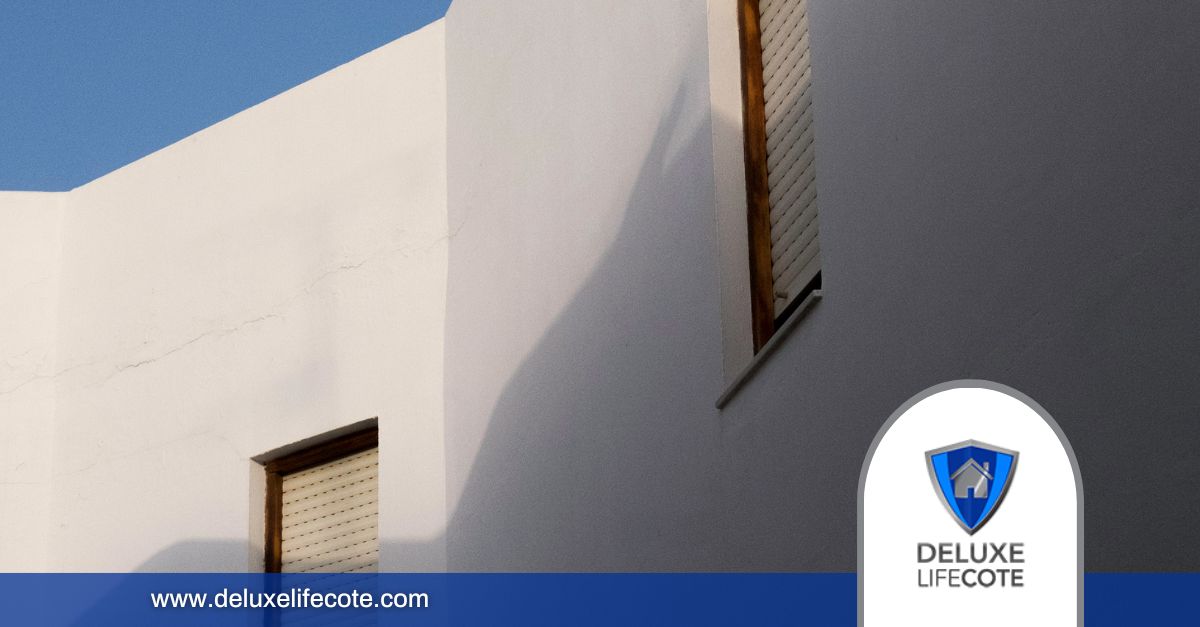 The Cost 
You may be discouraged to install this coat on your house because of its high upfront cost. But do not be. Keep in mind that you no longer have to pay for any recurring costs. Thus, you can save a lot of money in the long run. If you wish to know more about how our stucco paint or coat can make your home more energy efficient and help you lock out future painting expenditures, please give us a call.