Has your exterior paint job begun chipping and peeling? When you look at the other homes near yours, does it seem like their exterior paint looks so, so much better? When it comes to improving how your home looks and boosting its resale value, a new exterior paint job can give you the most "bang for your buck," so to speak. There are plenty of reasons that when so many need exterior house paint in Orange County, they turn to Deluxe Lifecote. 
Improve Your Exterior House Paint Job, Improve Your Energy Costs 
The sun in Orange County is gorgeous at any time of year. However, as great as that sun can be, it can damage not only your home's exterior paint but your energy bills, too. All of that heat can cause your AC to have to work that much harder. But, that all stops with Deluxe Lifecote. Our exterior paint can reflect the sun's heat as well as its UV rays, thus bringing your energy costs down over time. 
Protecting Your Property and Your Investment 
Living in Orange County is, in many ways, the American Dream. That said, even in somewhere this amazing, you will still have the occasional rain storm, sprinklers can blast water against your home, dirt particles can be an issue, and so much more. Each of those can take a real toll on your paint. However, they don't have to with Deluxe Lifecote. Specifically designed to help with all of that and more, Deluxe Lifecote can protect your home and your investment.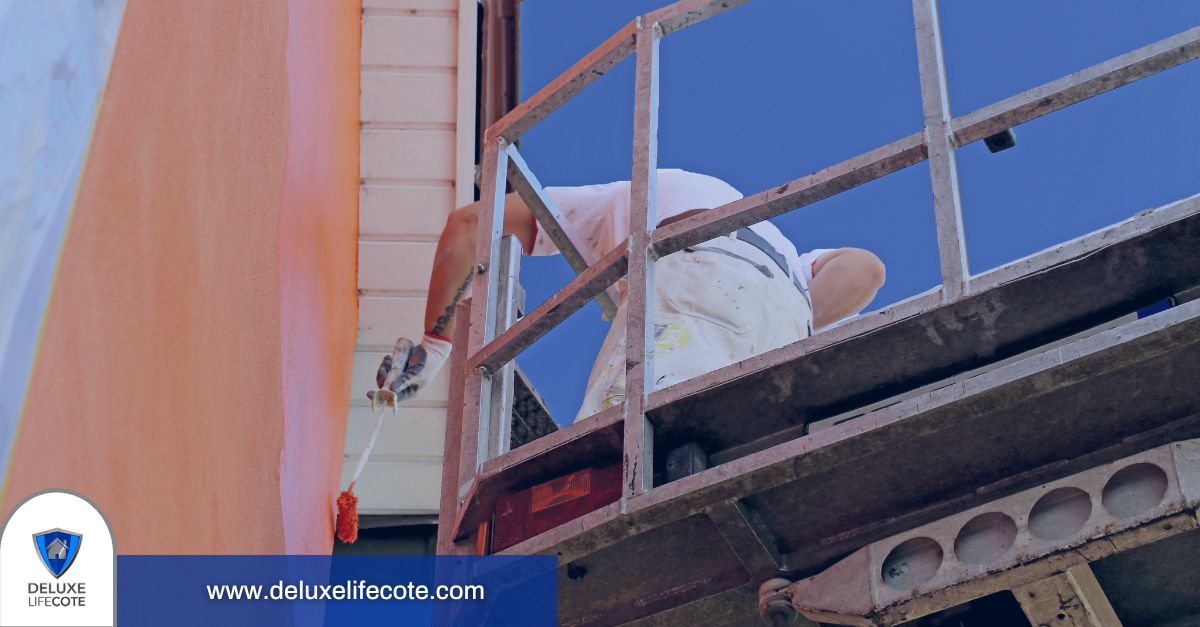 The Best Exterior House Paint in Orange County 
We believe in not just providing the best exterior paint, but in providing the best exterior paint job, too. To that end, if you reach out to us, we can put the best team of pros on your home. For more, you can reach us through our site or call (818) 806-6826.