WHY IS INSTALLING A LIFETIME EXTERIOR A SMART DECISION?
Deluxe LifeCote is guaranteed for life and is the only product of its kind that warranties against cracks!
Lock Out All Future Expenditures Forever.
ASI Tested to Save Up To 21% on Cooling Costs.
10-20 Times Thicker than Paint.
Freeze and Thaw Resistant, Mildew Resistant, Class "A" Fire Rated, Salt Fog Resistant, Moisture & U.V. Resistant.
1 Gallon of Primer for Every 2 Gallon of Coating.
Correct products for correct substrates
62% Solids per Gallon of DLC vs. 30% in Paint.
LIFETIME WARRANTY against chipping, flaking, peeling, & cracking!
Cereamatec Benefits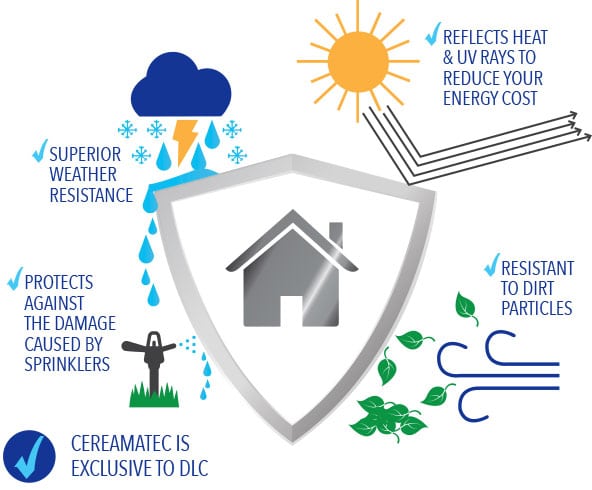 STOP RENTING YOUR PAINT
Painting can cost $5,000-8,000 every 3-5 years.
Deluxe LifeCote is guaranteed for life.