Deluxe Lifecote offers lifetime exterior paint. The lifetime coverage protects homeowners against paint defects that can lead to peeling, bubbling, cracking, and fading. Unlike other paint manufacturers, Deluxe Lifecote offers a lifetime warranty. 
Lifetime Exterior Paint
by Deluxe Lifecote 
What we offer here is not paint. Rather, it is a superior weather-resistant coat guaranteed to last a lifetime. It is the only coat on the market that guarantees against cracks. With that in mind, you can spare yourself from worrying about future expenses on paint. Lifecote is 20 times thicker than paint and it has the following dramatic benefits: 
Freeze and raw-resistant

Class A fire rated

Mildew resistant

Moisture and UV resistant 
Is the Lifetime Warranty Real? 
Yes, it is real. It is not a marketing ploy developed to entice customers just to increase sales. This is the only company that offers a concierge service. The company provides an incredible product as a result of two family-owned manufacturers that share the same business philosophy. It focuses on quality workmanship and customer experience. 
Lifecote was established in 1963. It was the first to introduce military heat reflective technology not just to commercial building owners but also to homeowners. Since its inception, the company has been at the forefront of cutting-edge technologies. It creates the best lifetime coatings and honors all warranties for 60 years now. 
Why Do You Need a Lifetime Warranty? 
Exterior paints are exposed to the elements. As a result, it wears gradually causing it to fade, chalk, crack or peel. Most paints degrade over time. Thus, they need re-application regularly. This is part of standard maintenance. It will protect homes from deterioration while improving the overall appearance. Unfortunately, ordinary paint's warranty does not cover normal wear and tear because of the elements. But not Deluxe Lifecote. The company offers a lifetime warranty against cracking, peeling, fading, and other signs of wear and tear. 
The lifecycle of most paint jobs can last between 5 and 10 years. It means that the warranty periods are longer than the life cycle of paint jobs. The manufacturer warranty is different from the contractor warranty. But when you choose Deluxe Lifecote, the company has its own expert installer or painter. It does not use day laborers. The expert installers follow a 12-step process to ensure that you are getting quality work. Deluxe Lifecote provides permanent coating solutions for customers so that they will never have to paint their homes again. 
Keep in mind that repainting your exterior can be expensive. The lowest price you can get is $3,000. The larger the area, the more expensive the overall cost will be. Hence, when you choose Deluxe Lifecote, you will never have to worry about painting your homes again. For your peace of mind, the company backs up its promise with lifetime warranties.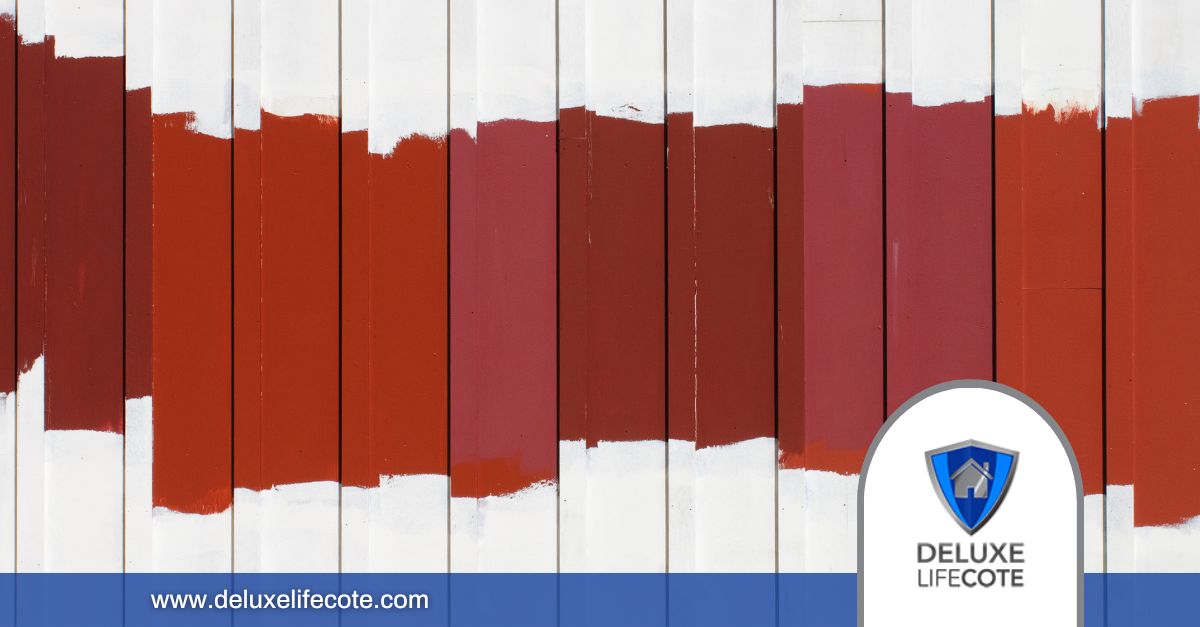 Is Deluxe LIfecote the Right Choice? 
All of the work at DL is custom. To know whether or not our lifetime exterior paint is the right choice for your situation, please contact us here: (818) 806-6826.